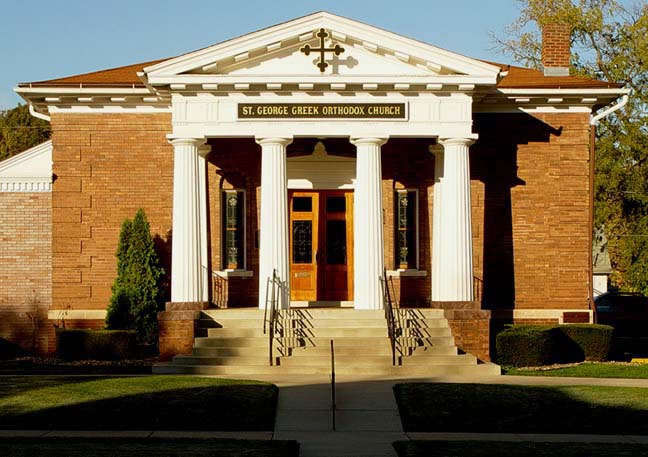 Visitors are welcome to attend all services.

This site makes extensive use of images and multimedia.
Users of Lynx, iPhone, iPod Touch, iPad, and other browsers or devices that are
text only or do not support Javascript or Adobe Flash:
Click here to go to the table of contents.
Update as of March 4th, 2013: Many of the video materials from GOTelecom and the Greek Orthodox Archdiocese of America website have been copied to YouTube. One result of this is that the videos are now available in higher quality than was previously available online. We are in the process of updating our links to go directly to the copies on YouTube. We thank you for your patience as we make this transition.
Featured Video:

The 2014 Paschal Message of His Eminence Archbishop Demetrios of America, in English.

This web site is being made possible by the Greek Orthodox Archdiocese Department of Internet Ministries
Free Parish Web Site Initiative.

---
---
Orthodox Information and Multimedia: Click on each banner to learn more, watch, and listen!
We are committed to promoting Orthodox multimedia. Click here to learn more.

OrthodoxWiki:
The Orthodox Open Encyclopedia Project
(Please click here for disclaimer)




---
Copyright © 2000-2013, Greek Orthodox Church of St. George, Des Moines, Iowa. All Rights Reserved.